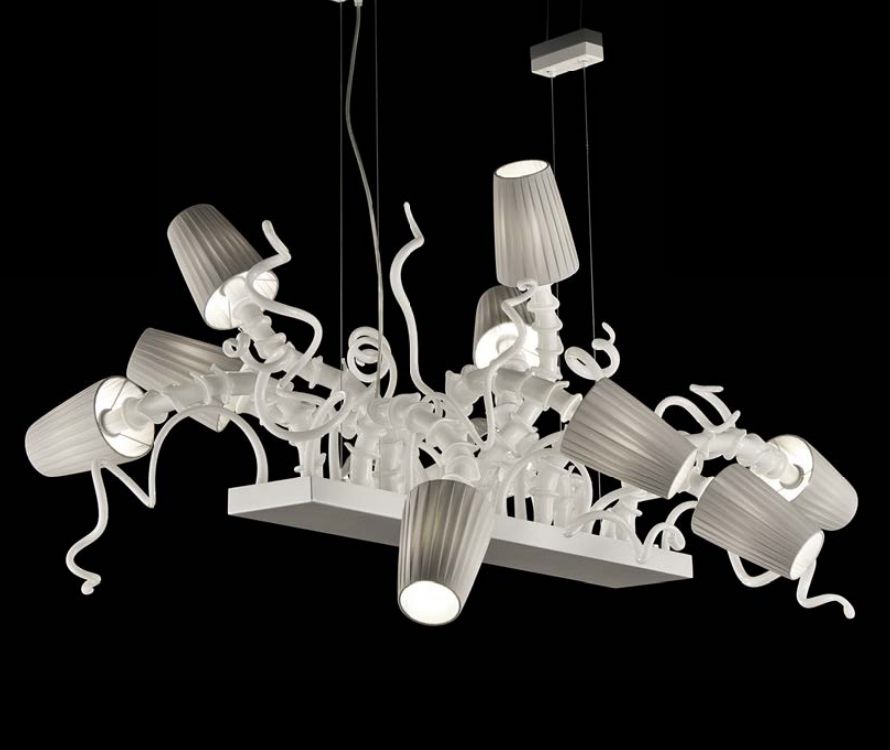 Fun and funky white or grey glass dining table chandelier [47404]
This wonderful white Murano glass chandelier will certainly add a touch of whimsy to your dining room. It's decidedly modern but clearly references the centuries-old Venetian glass-making tradition in the Rezzonico-style glass pieces which cover the arms. 
During the 18th century, Venice was the envy of the world, thanks to the opening of the Eastern trade routes. Wealthy merchants were keen to display their riches in their homes with ever larger glass chandeliers, which became so heavy that they would break under their own weight. Metal frames were introduced, with the same conjoined pieces of glass jacketing their arms. And so the Rezzonico style was born, named after the Rezzonico palace, which today houses a museum celebrating the history of Venice during this period.
It can also be made for you in grey. Please tell us at our online checkout if you would prefer grey, or get in touch with us if you would prefer to order that way.
Height :
cm 
Length :
140 cm