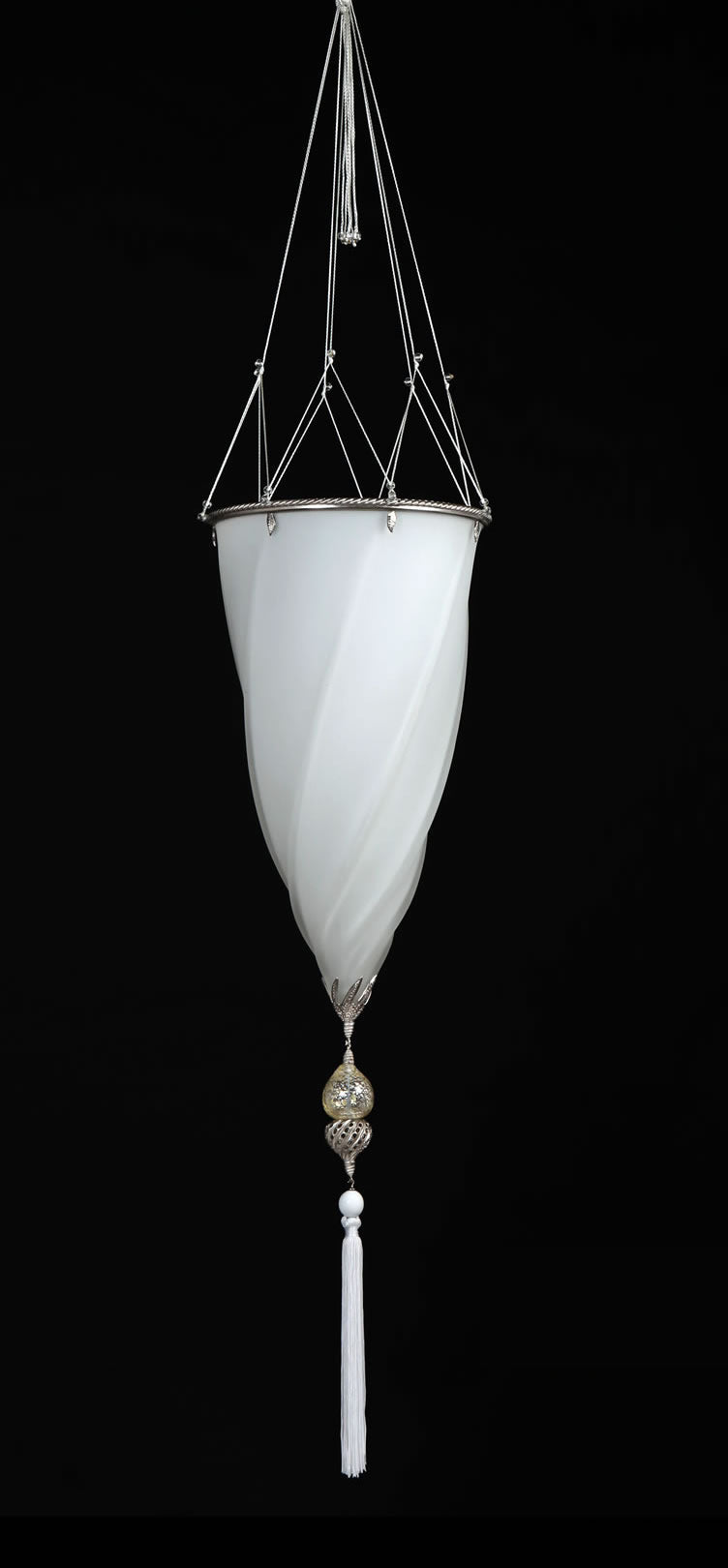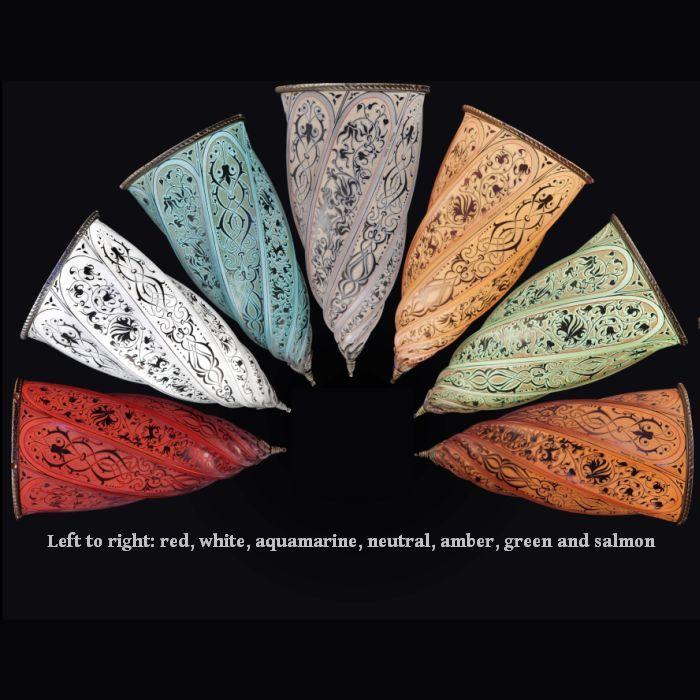 144 cm Fortuny style pendant in white Murano glass [427924]
The late Venetian artist and designer Mariano Fortuny (1871-1949) was celebrated for his beautiful fabric designs. From 1927 onwards, his gorgeous hand-painted silks were used to create an exquisite collection of orientally inspired lights and lamps, decorated with glass beads and silk tassels. Today, some of these wonderful lights are to be found in the Fortuny museum in Venice. 
We are very delighted to offer you a superb range of Fortuny-style chandeliers, lamps and lights, copied faithfully from the original designs, and with the same intricate detailing, but rendered in Murano glass. The metal parts are plated with either 24 carat gold or 20 carat platinum for a high-end finish. 
This very luxurious ceiling lamp is a modern-day homage to the traditional Fortuny lamps. The shape of the beautiful white Murano glass diffuser is a replica of the original Cesendello lamp, and like the coloured lamps, it too is embellished with beads and a soft silk tassel. The metal detailing is exquisite. 
Measuring well over a metre in height, it is perfectly suited to a stairwell. 
Please contact us if you would like any of the other colours on the chart, but please bear in mind that the price for colours is a little higher. 
Drop (incl.25 cm tassel :
 144 cm 
Diameter :
 25 cm 
Illumination :
 1 x 75W E26 bulb