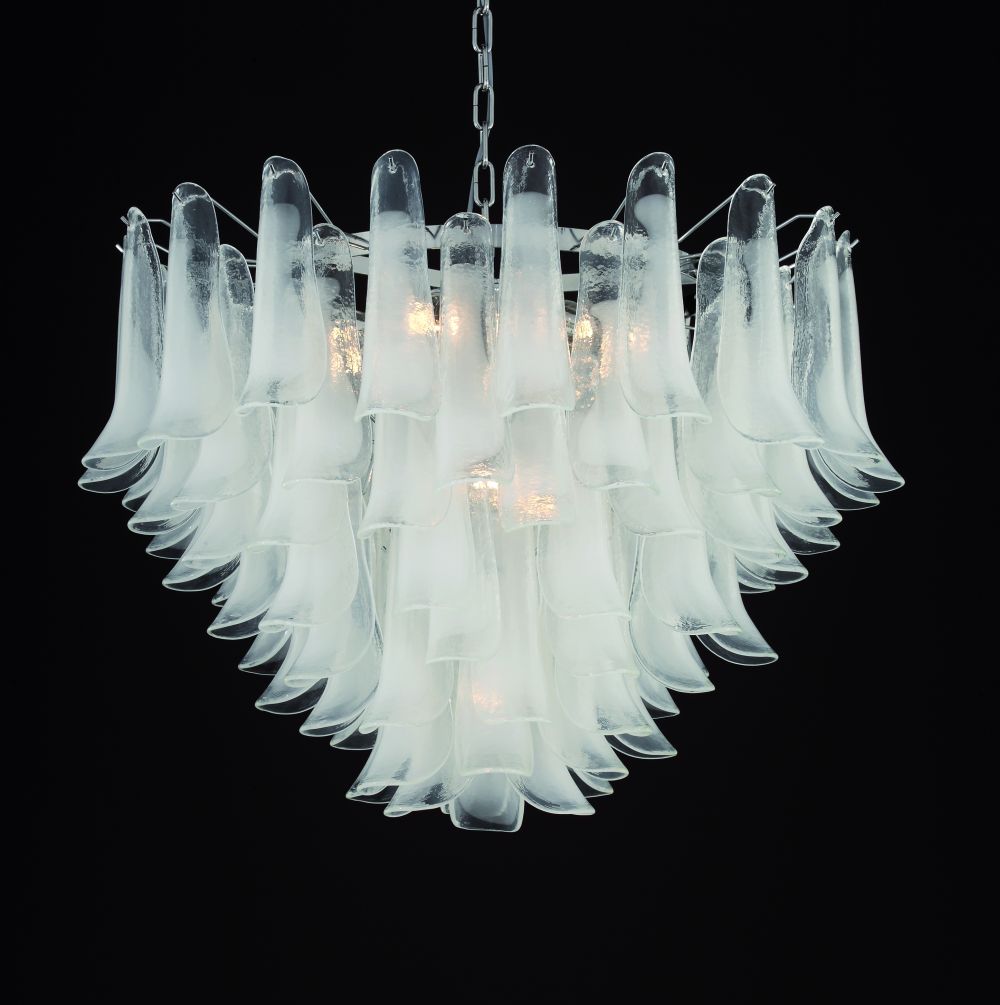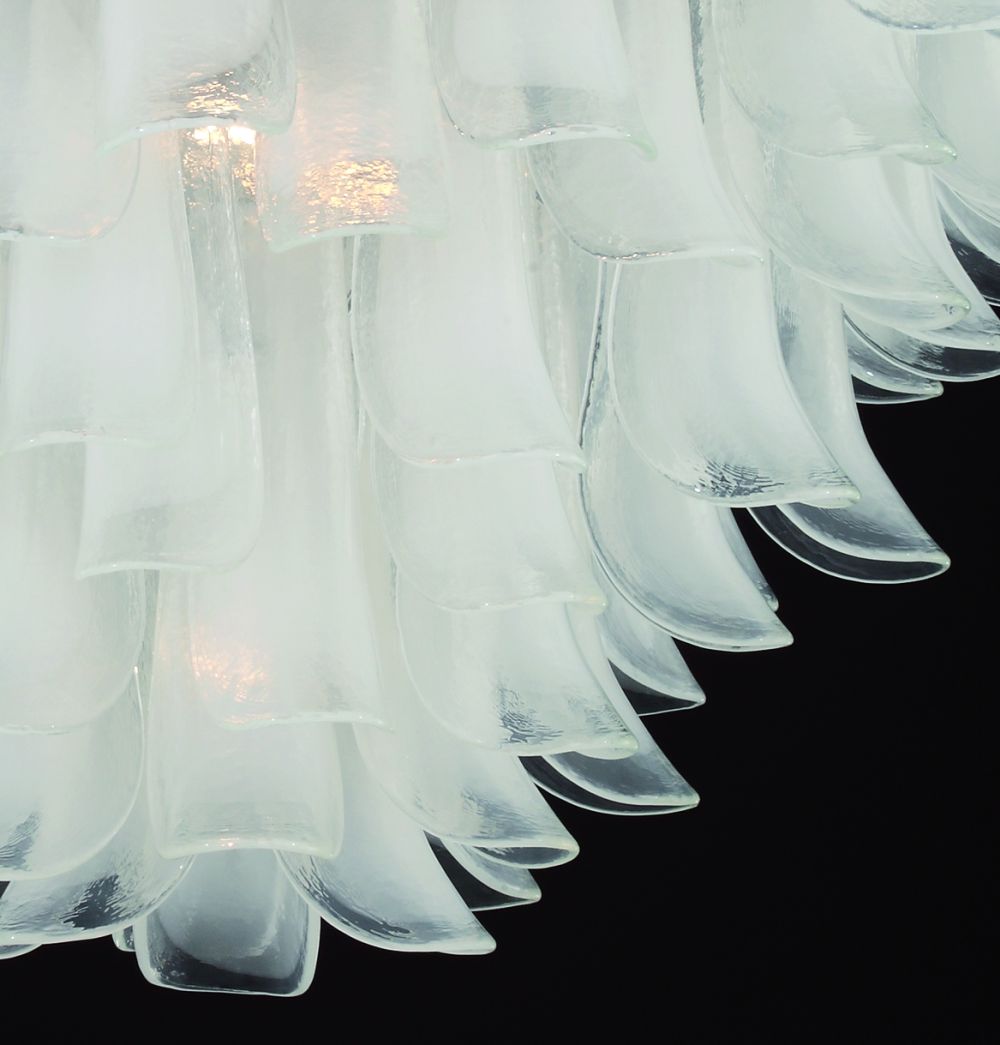 Large 70s style Opal Wwhite Murano glass petali chandelier in bespoke sizes &colors [45604]
Murano glass petal chandeliers like this beautiful one are mid-century design classics. They're simple, refined and elegant. 
This one is shown here with opal white Murano glass, fading into clear. In the Venetian tradition, its proportions are very generous. This size measures almost a metre in diameter (90 cm).
We have recently joined forces with a Murano glass-making studio, and this lovely chandelier is part of our own custom collection. 
You can order it in seven standard sizes, and custom sizes to suit you. The smallest standard size is a neat 70 centimetres in diameter, suiting most homes, but the largest is 120 centimetres wide and 80 centimetres tall. This size is destined for large reception areas, function rooms and larger residences. You can also request a custom colour and a gold frame. Please get in touch with us if you would like to know more.
Height :
70 cm
Diameter :
90 cm
Illumination :
 13 x E26 60W bulbs