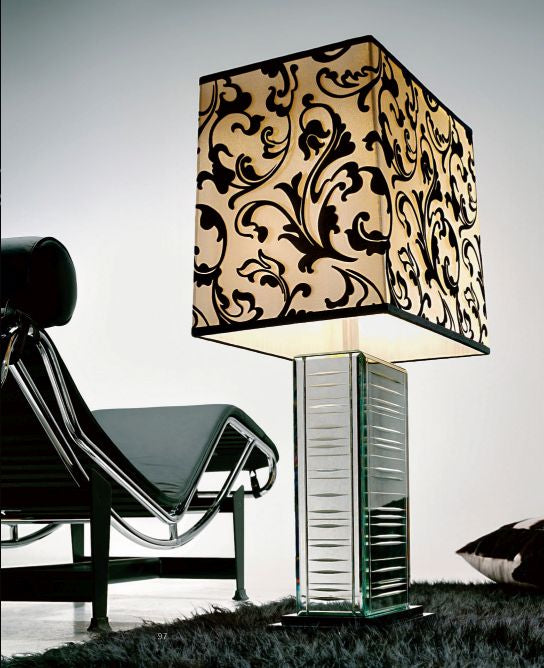 Art deco style Venetian mirrored glass table lamp [416129]
A very glamorous and tall Venetian mirrored table lamp, produced by a Venetian company which has a long tradition of producing wonderful mirror furniture, chandeliers, and other lighting, as well as mirrors. 
This particular lamp is made from genuine hand-bevelled and hand-engraved Venetian glass, and glossy black wood, evoking the style and glamour of the art deco period beautifully. The cream and black shade is included. 
Their pieces are generally ornate, hand-finished and hand-engraved, and appeal to a customer who loves the opulent, high-end Italianate look. 
Their furniture ranges include kitchens, bathrooms, beds, and even grand baroque styledoorways. In short, they can almost completely furnish and accessorize your home in a very luxurious and individual style. 
In the Venetian tradition, everything is beautiful and generously sized. 
Please get in touch with us if you would like to know more. We can provide photographs to begin with to give you an idea of their products.