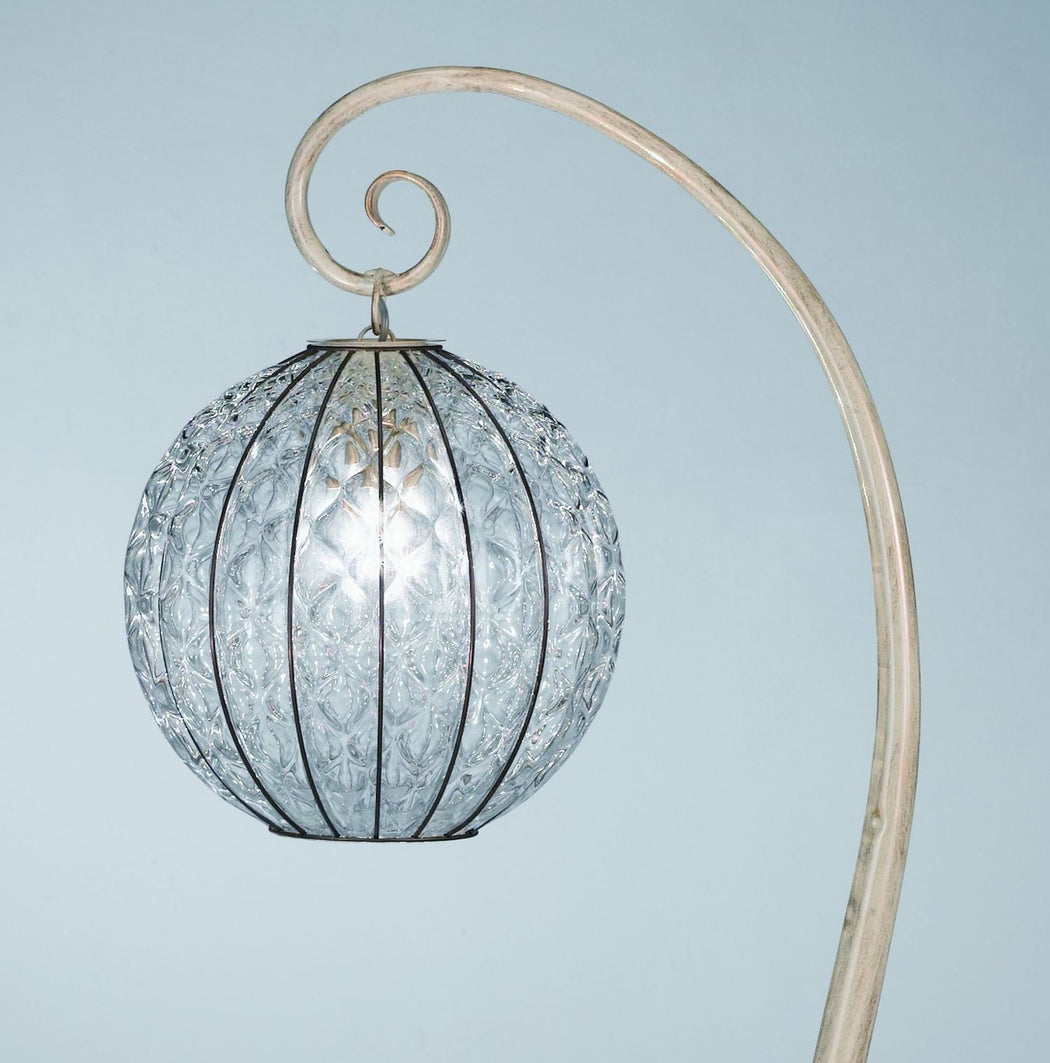 Classic hand-blown Murano baloton glass floor lantern [43302]
A beautiful traditional Venetian crystal glass floor lantern on an antiqued ivory stand, entirely hand-crafted on the famous glass-making island of Murano in the Venice lagoon.
The mould for this beautiful floor lamp is first fashioned from steel wire.
The glass-master next blows the molten glass into the frame where it expands into the lovely ribbed shape you see here.
The hot glass is then stamped with a special 'baloton' mould while the glass is still hot, to create a raised criss-cross pattern on the glass. This is a very typical centuries-old Venetian glass-making design, which is still very popular today.
Positioned in a garden room or conservatory, this beautiful tall indoor standing light can be complemented by similar garden lanterns in the Siru outdoor lighting collection, which has its own section on our site.
This lovely lamp may bear some tiny imperfection that will attest to its having been fashioned entirely by hand, thus increasing its value and uniqueness. It is based on a historical design and has been crafted using purely traditional techniques.
Height: 191 cm
Width of diffuser: 32 cm
Depth: 43 cm
Power: 1 E26 150W bulb