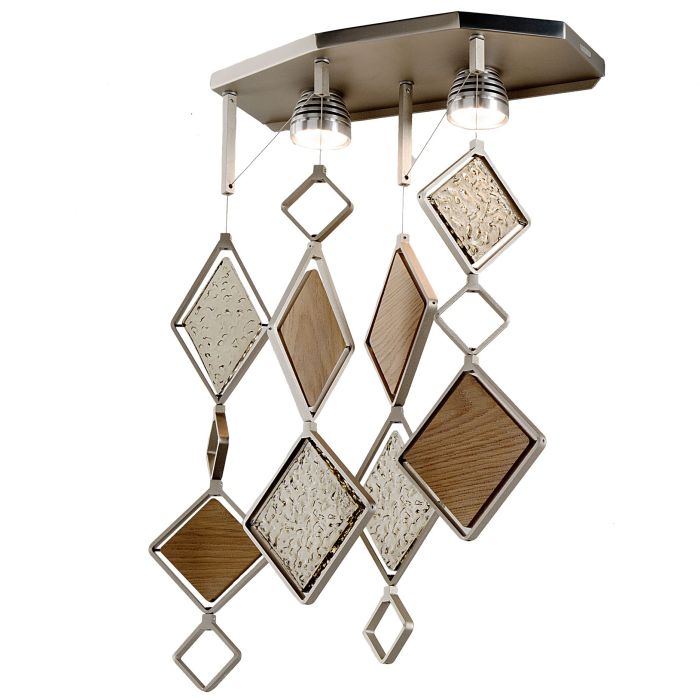 Customizable oak & Murano glass ceiling pendant with chrome frame [45387]
We have been supplying customers all over the world with beautiful and unique lighting by this Italian manufacturer for the past 13 years. This company takes an artisanal approach to their lighting designs with a strong emphasis on modern rustic design and manufacturing by hand, while offering eco-friendly LED illumination. 
This stunning modern hand-crafted pendant light has a matt chrome frame, and features very appealing rhomboids of smoked Murano glass and oak wood. 
We are pleased to offer you possibilities for customizing your order. These include different Murano glass colours and frame finishes. Please get in touch with us if you would like to know more.
The rhomboid-shaped pendants are made from combinations of two the following : white onyx, oak, clear Murano glass, smoked Murano glass. 
Alternatively, you can have all the same. For example, you can opt for all wood, all onyx or all Murano glass in one or both colours 
Height :
 60-100 cm 
Illumination :
 2 x 13W LED 2000lm 2700K