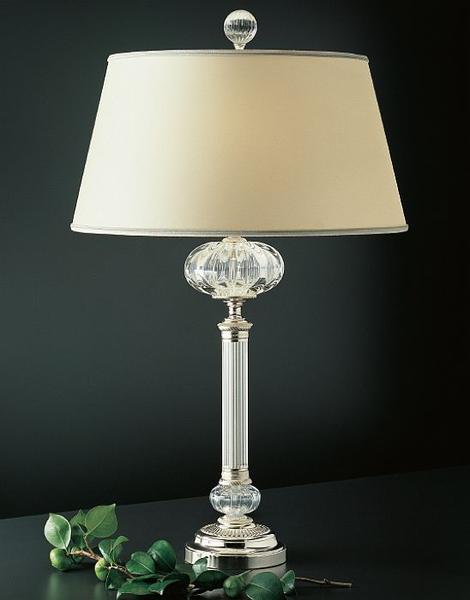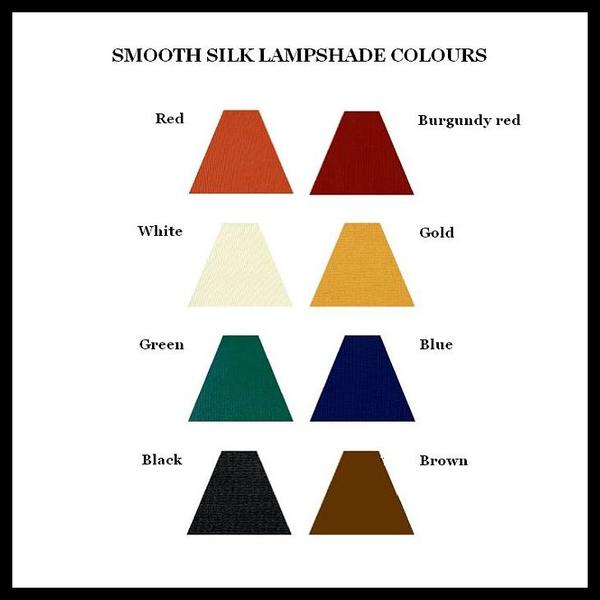 Elegant silvery palladium or 24 carat gold table lamp with Murano glass sphere [41775]
A lovely classic two-light Italian table lamp, partnered here with a simple, yet elegant, ivory-white silk shade, to allow the superb handcrafted Murano glass base to take centre stage.
Measuring just short of ninety centimetres in height, this is a very impressive piece of Venetian craftsmanship.
All the metal parts are cast initially in bronze, and then plated with lustrous silvery-white palladium. A member of the platinum family, this beautiful precious metal remained undiscovered until the early part of the 19th century.
This wonderful lamp is part of a large collection of high-end luxury Italian lighting. Many of the pieces grace the tables, floors, walls and ceilings of grand hotels, casinos, palaces and embassies all over the world. 
You can either buy this lovely lamp as it appears here, or choose a different shade color to match your decor. You can also order it with a 24 carat gold finish.
Please refer to the drop-down menus to make your selections.
We are also pleased to be able to offer you a bespoke service with over 1500 other combinations of colour, finish and style. Please contact us if you would like to know more.
Overall height : 88 cm
Diameter of base of shade : 52 cm
Height of shade : 30 cm
Weight : 3.7 kg
Illumination : 2 x 100W E26 bulbs