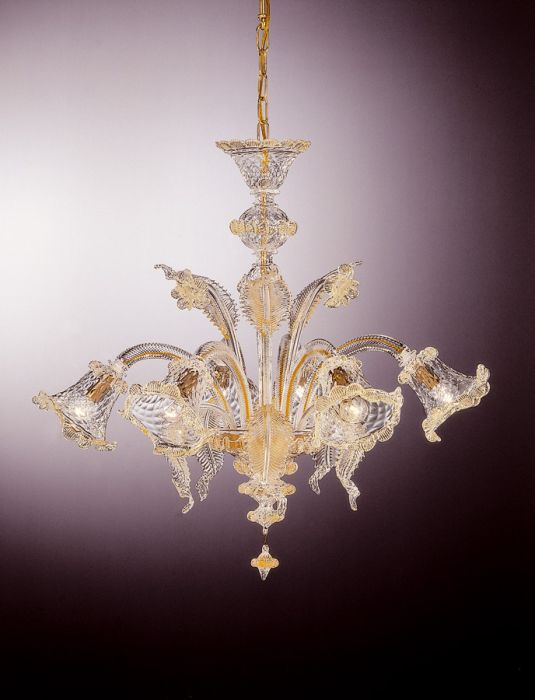 Exquisite 6 Light Murano glass chandelier with golden highlights [433122]
A wonderful classic Venetian chandelier crafted from hand blown Murano glass. It is shown here with clear glass and  gold decoration.
The Murano glass-masters have always been inspired by the flora and fauna of the Venetian lagoon, creating exquisite leaf and flower decorations to adorn their chandeliers. They have also, over the centuries, perfected the art of hand-working 24 carat gold into molten glass to create beautiful high-end pieces.

This lovely chandelier comes in a number of standard alternative sizes and colors but as all our Murano chandeliers are made to order, there are possibilities for further customization. Perhaps there is a color in a piece of artwork you would like to match. Or maybe your ceiling is awkwardly-shaped and you need a special frame.Please contact us if you would like to know more. 
Height: 29.5" or 75cm plus chain and ceiling rose)
Diameter: 29.9" or 76cm
Illumination: 6 x 60W E12 bulbs