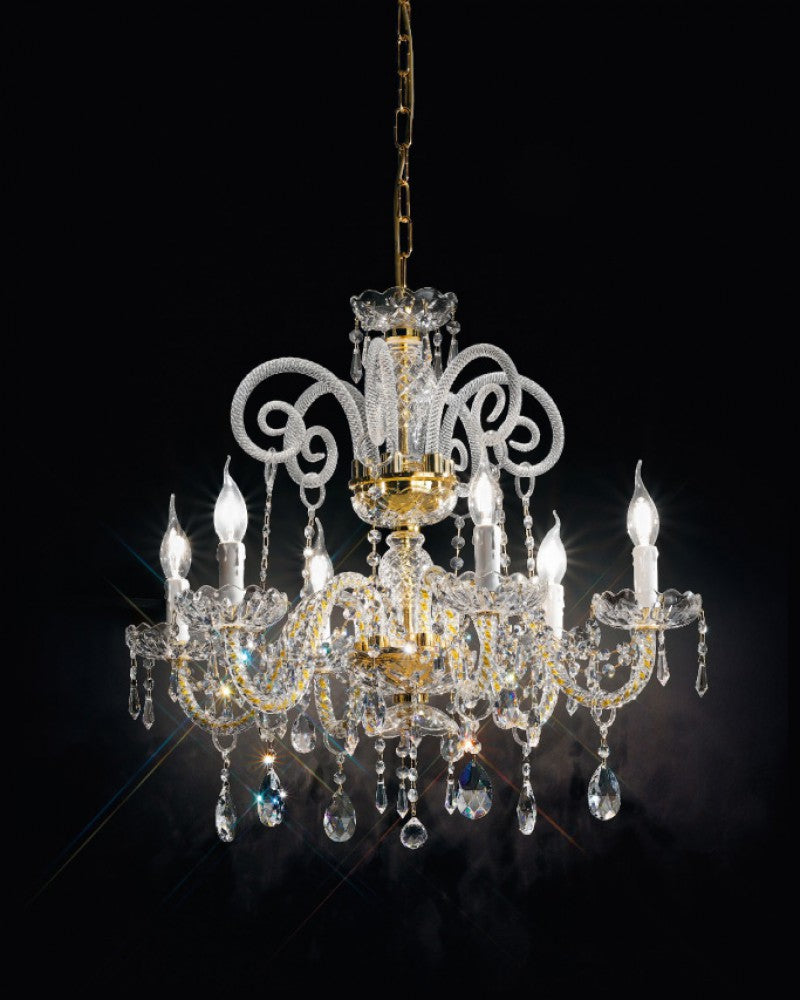 Exquisitely-crafted chrome or gold Italian chandelier with Asfour crystal decoration [465742]
A beautiful Italian chandelier with intricate and exquisite curls, beads and pendants, all made from optically pure Asfour crystal.This lovely design can be made for you with either a 24 carat gold frame, or a chrome frame. Please refer to the options box to make your selection. 
There's a good range of sizes on offer to you. If space is an issue, the smallest in the range, with four lights, might be perfect for you. If you are looking for an impressive chandelier for a reception area, ballroom or grand foyer, you might consider the largest, which boasts no fewer than 44 lights over four tiers.
Asfour crystal is very beautiful, but if you would like something even more spectacular, we can offer you Swarovski crystal, world-renowned for its clarity and precise cut. Please get in touch with us if you would like to know more.
Please be aware that the price and dimensions here apply to the six-light chandelier only.
If you scroll down a little, you will find the matching wall light and table lamp.
Diameter : 65 cm or 26"
Height : 58 cm or 23"
Illumination : 6 x 60W E12 bulbs