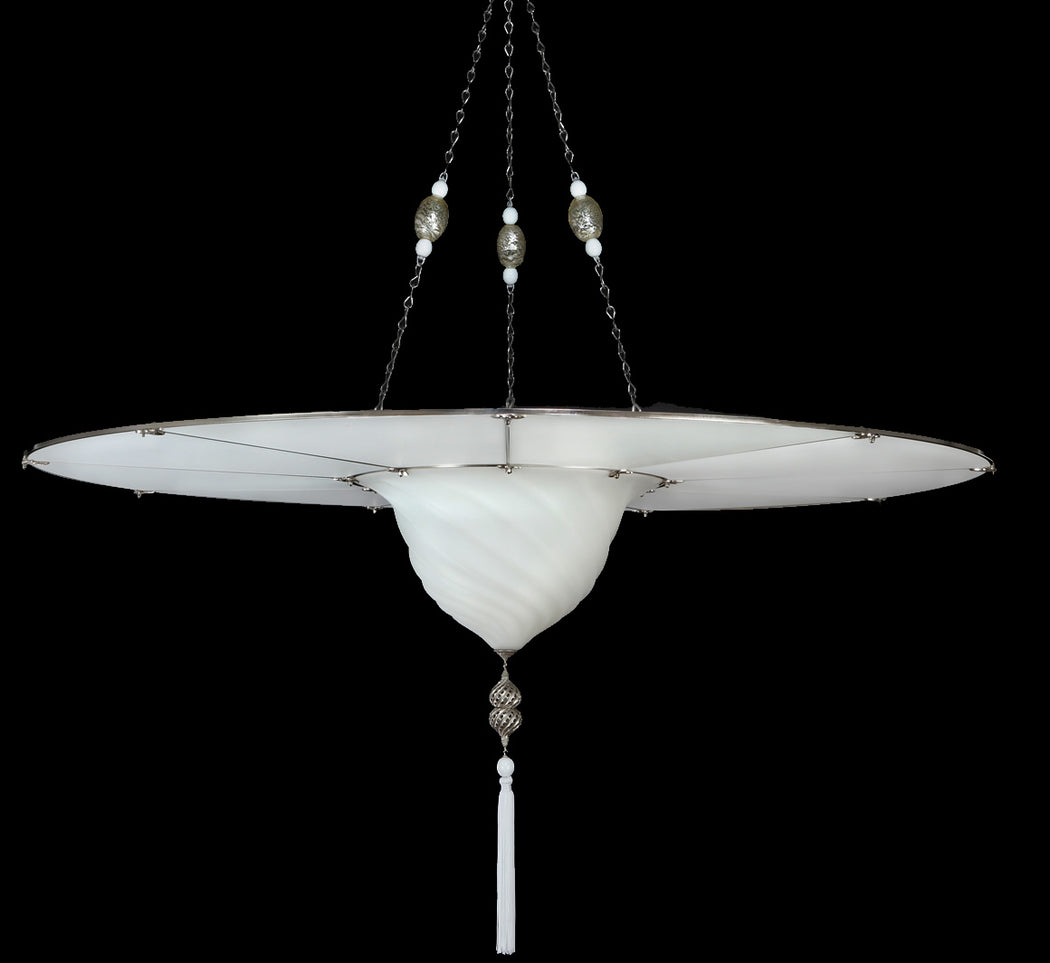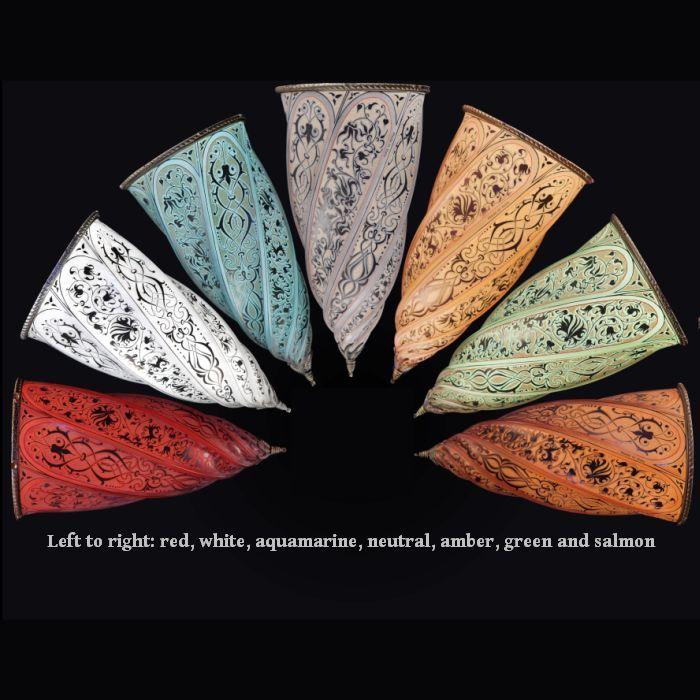 Fortuny style ceiling light in white Murano glass [427932]
The late Venetian artist and designer Mariano Fortuny (1871-1949) was celebrated for his beautiful fabric designs. From 1927 onwards, his gorgeous hand-painted silks were used to create an exquisite collection of orientally inspired lights and lamps, decorated with glass beads and silk tassels. Today, some of these wonderful lights are to be found in the Fortuny museum in Venice. 
We are very pleased to offer you a superb range of Fortuny-style chandeliers, lamps and lights, copied faithfully from the original designs, and with the same intricate detailing, but rendered in Murano glass. The metal parts are plated with either 24 carat gold or 20 carat platinum for a high-end finish. 
This very luxurious suspended ceiling light, with its white Murano glass diffuser, is a modern-day homage to Fortuny's designs. It's finished with glass beads and a soft silk tassel, and a circular glass disc at the top. The metal detailing is exquisite. 
Measuring well over a metre in diameter, it's suited to very large living rooms with high ceilings such as you will find in restaurants, hotels, barn conversions, urban lofts and country houses. 
Please tell us at our online checkout if you would like any of the other colours on the chart. 
Maximum height :
 121cm 

Diameter :
 120 cm 
Illumination :
 1 x 150W E26 bulb