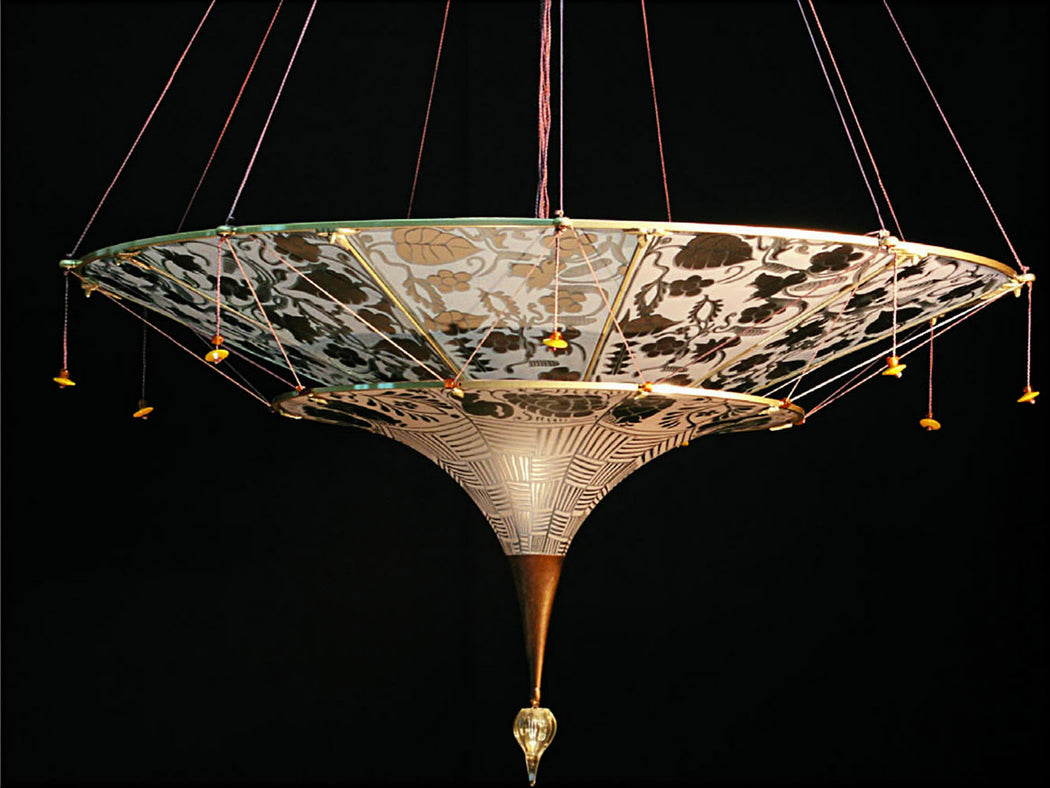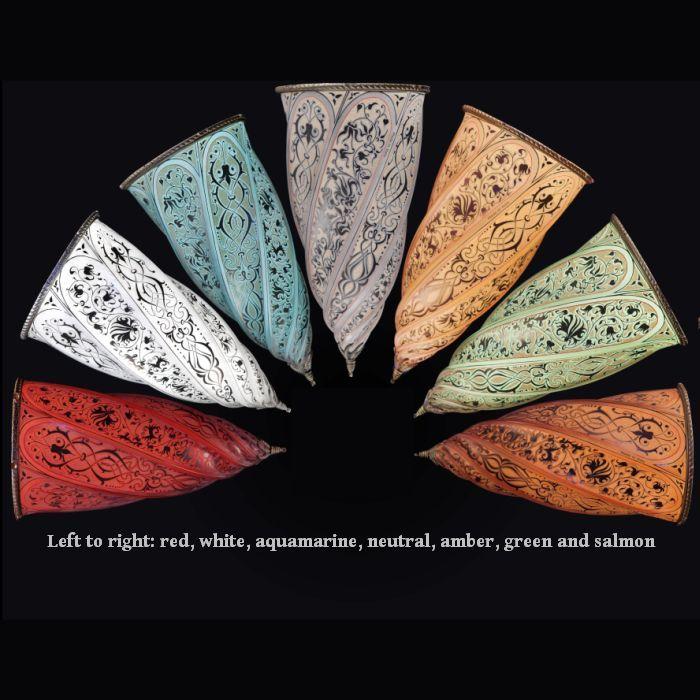 Gold Fortuny-style hanging light in Murano glass [427919]
The late Venetian artist and designer Mariano Fortuny (1871-1949) was celebrated for his beautiful fabric designs. From 1927 onwards, his gorgeous hand-painted silks were used to create an exquisite collection of orientally inspired lights and lamps, decorated with glass beads and silk tassels. Today, some of these wonderful lights are to be found in the Fortuny museum in Venice. 
We are very pleased to offer you a superb range of Fortuny-style chandeliers, lamps and lights, copied faithfully from the original designs, and with the same intricate detailing, but rendered in Murano glass. The metal parts are plated with either 24 carat gold or 20 carat platinum for a high-end finish. 
This very luxurious suspended ceiling light is a modern-day replica of the original Fortuny Scheherezade two tier chandelier. With a diameter of almost a metre and a drop of just over, it is an incredibly impressive and substantial suspended light which will take centre stage in any space it occupies. The beautiful Murano glass diffuser is decorated with delicate motifs in a sumptuous golden colour-way which will look wonderful in any setting, classic or modern. Further embellishment is provided by tiny glass beads. 
Drop :
 107 cm 
Diameter :
 82 cm 
Illumination :
 3 x 100W E26 bulbs