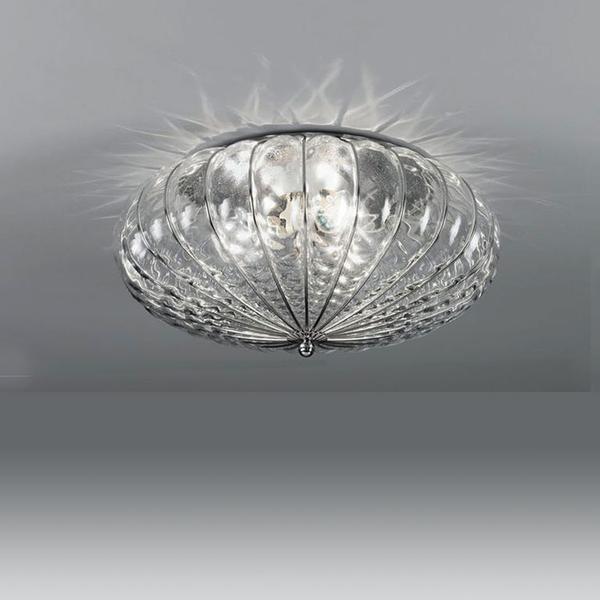 Impressive clear Venetian flush ceiling light in balloton glass in 3 sizes [43215]
Refined and elegant, this large flush-fitting centerpiece piece ceiling light is created by a skilled and experienced Venetian glass blower in clear Murano glass, using purely traditional techniques which have been passed down from generation to generation.
In this case, a balloton mould has been used to create the lovely raised criss-cross pattern on the glass. If you have ever been to the glass studios on Murano, you will have seen this type of glass everywhere.
In the Venetian tradition, this very special light is very generously sized.
It can be made for you in three standard sizes, with diameters of approximately 15, 19, and 23 inches. The price quoted here is for the largest of the three. Please refer to the options box to find prices and to place your order.
If you would like more information, please get in touch with us.
Please scroll down to find  two more amazing centrepiece ceiling lights  by the same designer.
Diameter : 22.83" or 58 cm
Depth : 11.81" or 30 cm
Illumination : 3 x 75W E26 bulbs
Weight : 3 kg