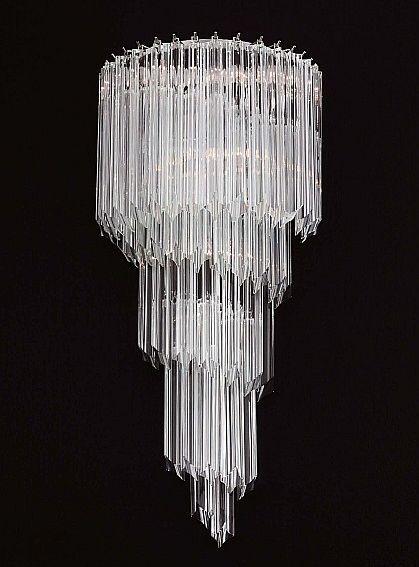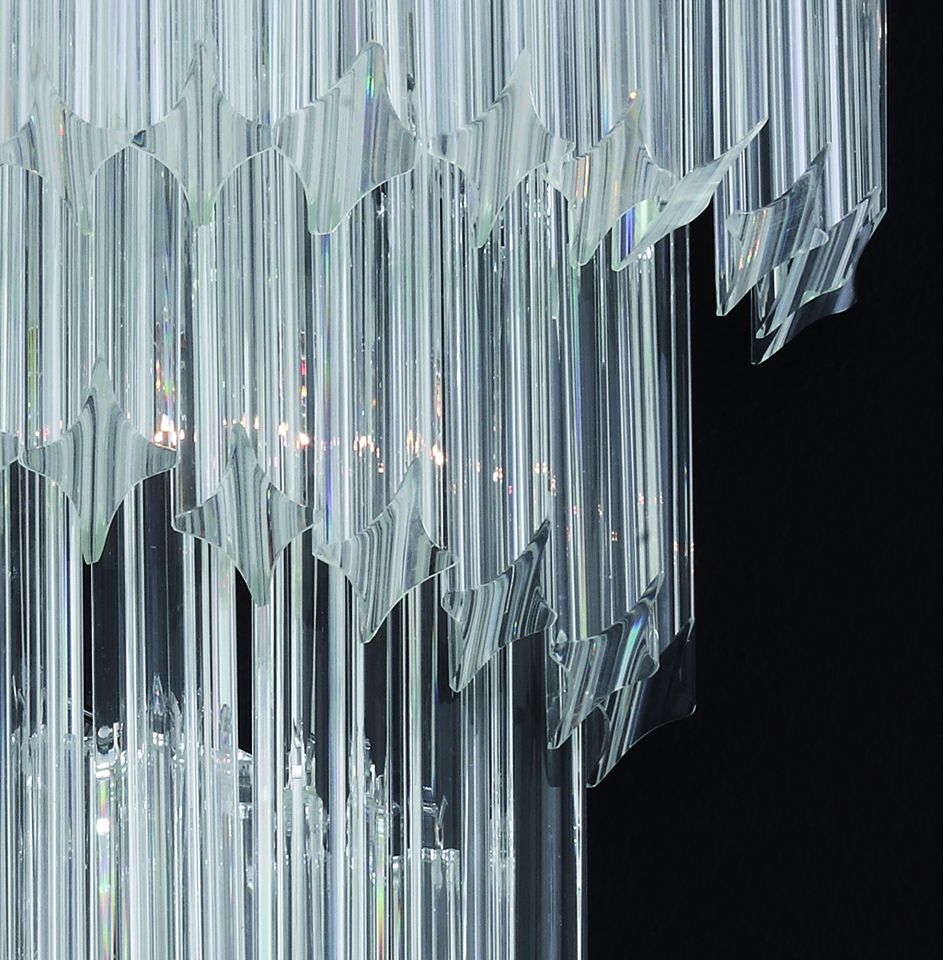 Mid-century style Murano glass prism wall light with gold or chrome frame [41609]
A fabulous tiered wall light made with tiers of hand-crafted four-sided Murano glass prisms(quadriedri).
As light shines through a prism, it is broken up into its spectral components – in other words, the colours of the rainbow. This is the same phenomenon which occurs when the sun shines on raindrops. The result is a beautiful multi-coloured lighting display.
The design dates as far back as 1960, when Venini first showcased their Murano glass prism chandeliers. The genre is currently enjoying a renaissance, as part of the modern mid-century Murano chandelier revival. We have recently joined forces with a Murano glass-making studio, and this chandelier is part of our own fabulous collection.
Please refer to the options boxes where you will find the options for both a chrome and a 24 carat gold-plated frame.
If you would like information about smaller sizes on offer, please get in touch.
Width : 40cm
Height : 70cm
Power : 4 x E27 (Max 60W) bulbs