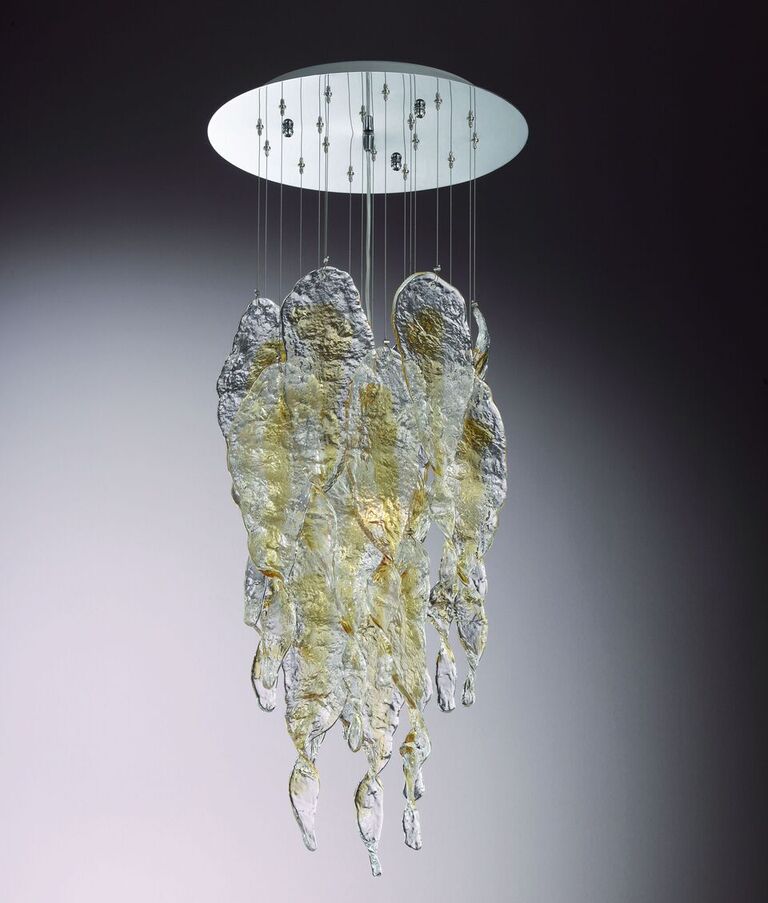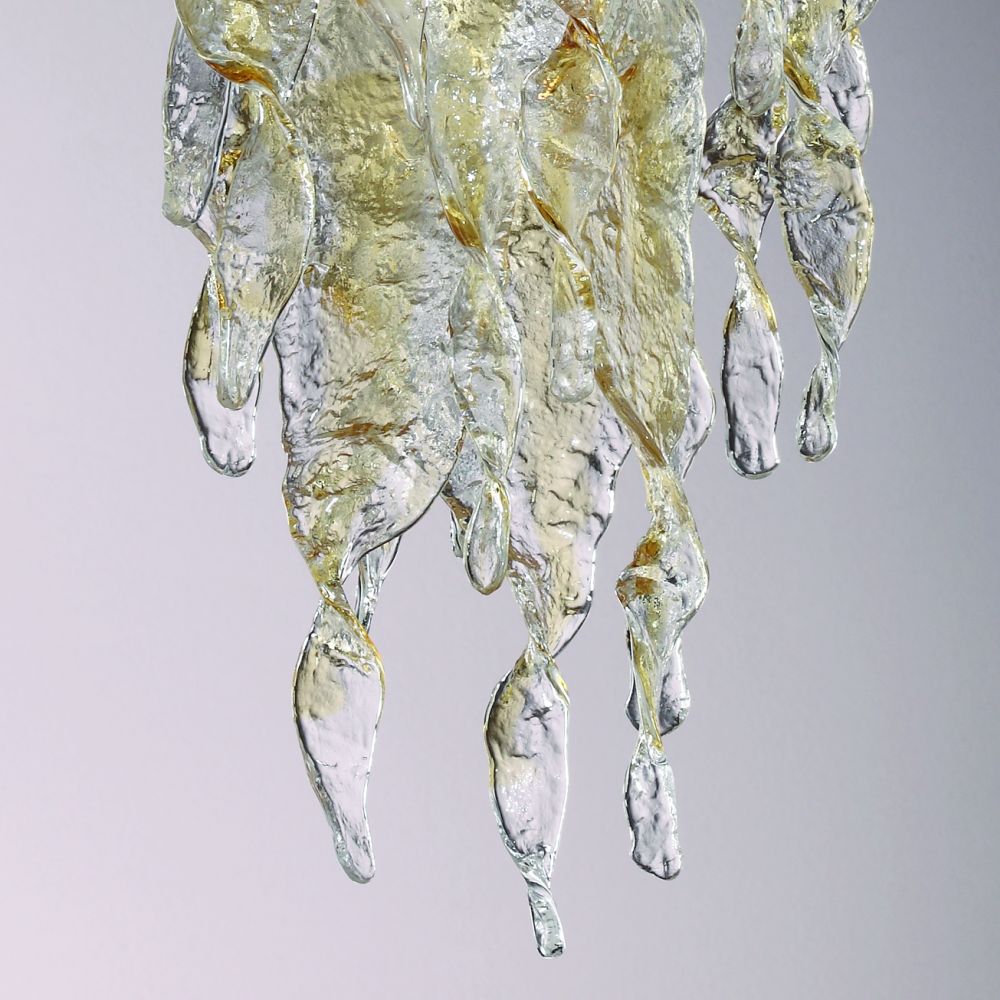 Modernist mid-century amber Murano piastra glass canopy light [45670]
A gorgeous chandelier from our own mid-century collection, made from amber and clear piastra glass and stainless steel on the world-famous island of Murano, in the Venetian lagoon.

Cenedese were making chandeliers like this as far back as the 1960s, suspending pieces of glass from a central canopy.

The technique for making piastra glass dates back as far as the thirteenth century, and is very labour intensive, as the molten glass is formed into the required shape by hand, using iron tools, and then left to cool. The method may be traditional but the design and style are pure 1970s mid-century modernist.

The price quoted here is for the 40 centimetre (ø) size, which measures almost a metre in height. As it comes from our own collection, we can have it made for you in custom sizes and colors. Please get in touch with us if you would like to know more.
If you would like to order the light you see here, please refer to the options boxes to tell us whether you would like a chrome or gold frame.

Height : 95 cm

Width : 40 cm

Illumination : 3 x 60W E26 bulbs