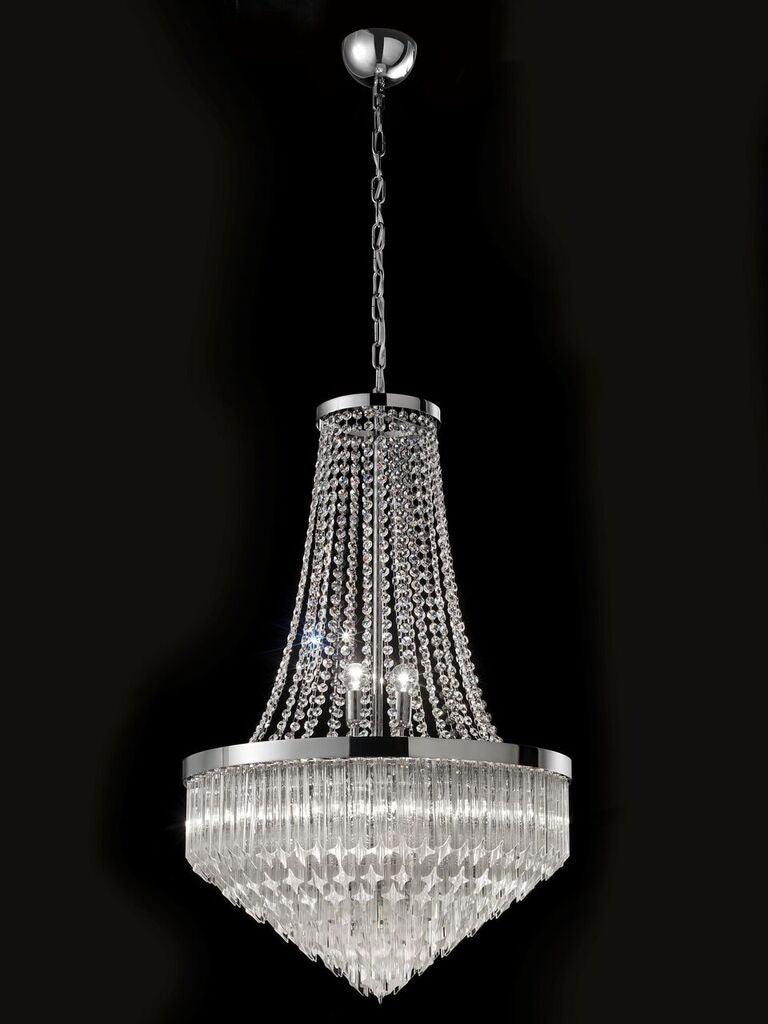 Modern Empire-style chandelier with Murano glass quadriedri prisms [45652]
The style of this gorgeous Empire chandelier may have its roots in nineteenth century France, but the beautiful glass prisms only date back to 1950s Venice, when Venini began production of chandeliers using these amazing glass rods, valued for their spectacular light refraction. We are pleased to see that the genre is now enjoying a huge revival, garnering a new generation of devotees.

The crystal beads and four-sided prisms are made from Murano glass, and the frame is plated with chrome.

The glass prisms themselves are very substantial and heavy. One of these ceiling lights will make a fantastic first impression, particularly if you can hang it where the prisms can catch the sunlight, as it will dazzle with all the colours of the rainbow.

As this is our own collection, your new Murano glass Empire-style prism chandelier can be made in any size or colour you like. Please get in touch with us if you would like a 24 carat gold-plated frame, the larger 90 centimetre-tall version, or a custom size.
If you would like to order the light you see here, please refer to the options boxes to tell us whether you would like a chrome or gold frame.

Height : 75 cm plus chain

Diameter : 45cm

Illumination : 8 x E12 bulbs