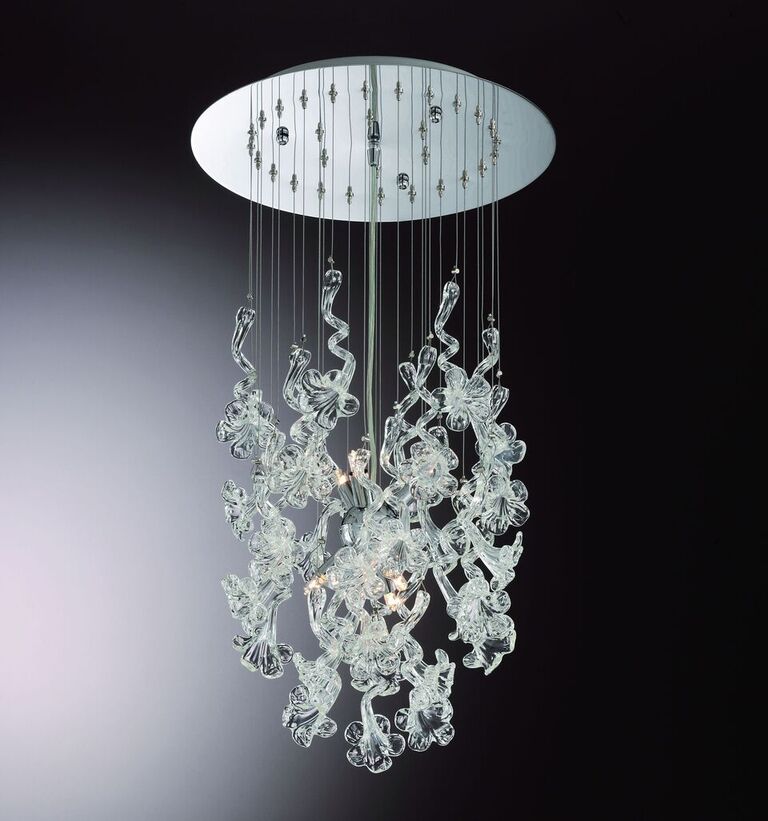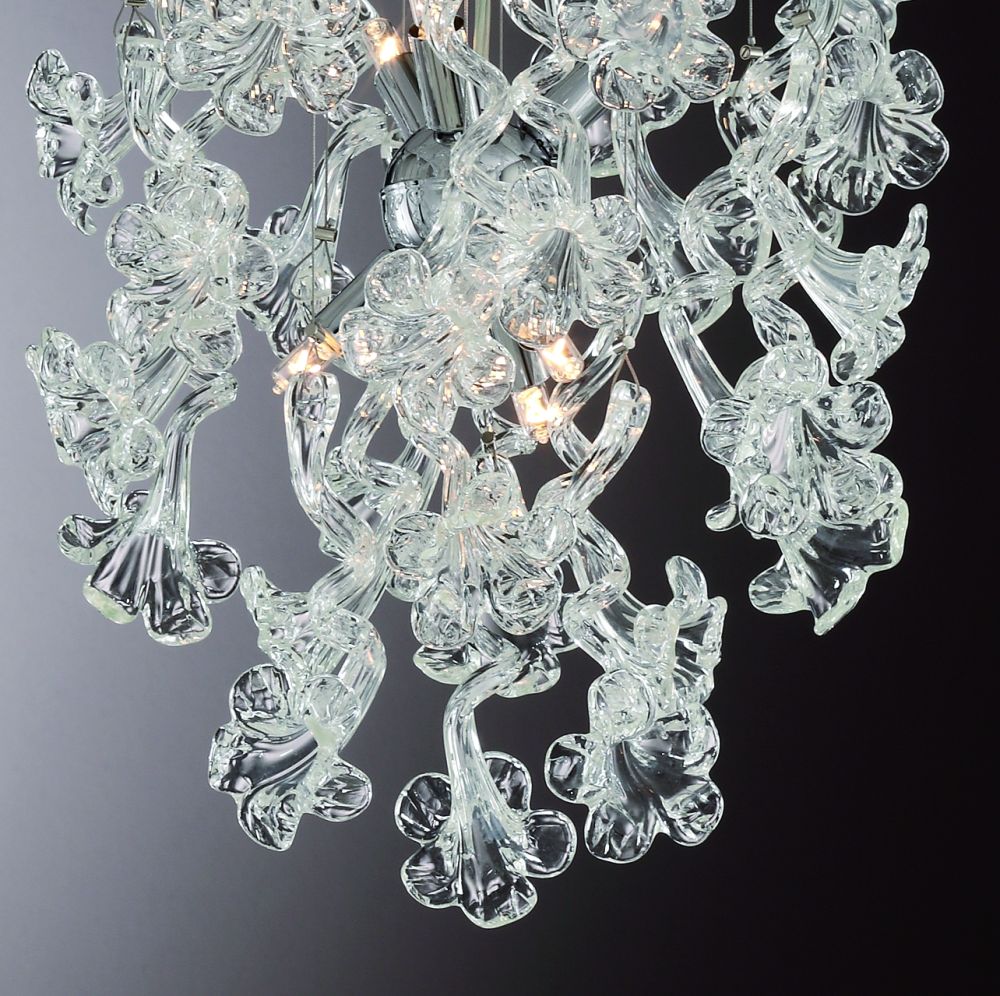 Pretty mid-century style chandelier with clear glass flowers [45692]
A gorgeous chandelier made from clear Murano glass and stainless steel, on the world-famous island in the Venetian lagoon.

Cenedese were making chandeliers like this as far back as the 1960s, suspending pieces of glass from a central canopy. It was such a great and versatile design that we see canopy lights like this all the time, without realising that they have their roots back in the middle of the last century.

This beautiful chandelier belongs to our own private collection of hand-crafted mid-century lighting and chandeliers based on historical designs by Venini, Vistosi and Mazzega, and rendered in Murano glass. We therefore have free rein when it comes to size and colour. If you would like a price for the smaller six-light size, please get in touch with us.
If you would like to order the light you see here, please refer to the options boxes to tell us whether you would like a chrome or gold frame.

Height : 110 cm

Diameter : 50 cm

Illumination : 8 40W G9 bulbs
---