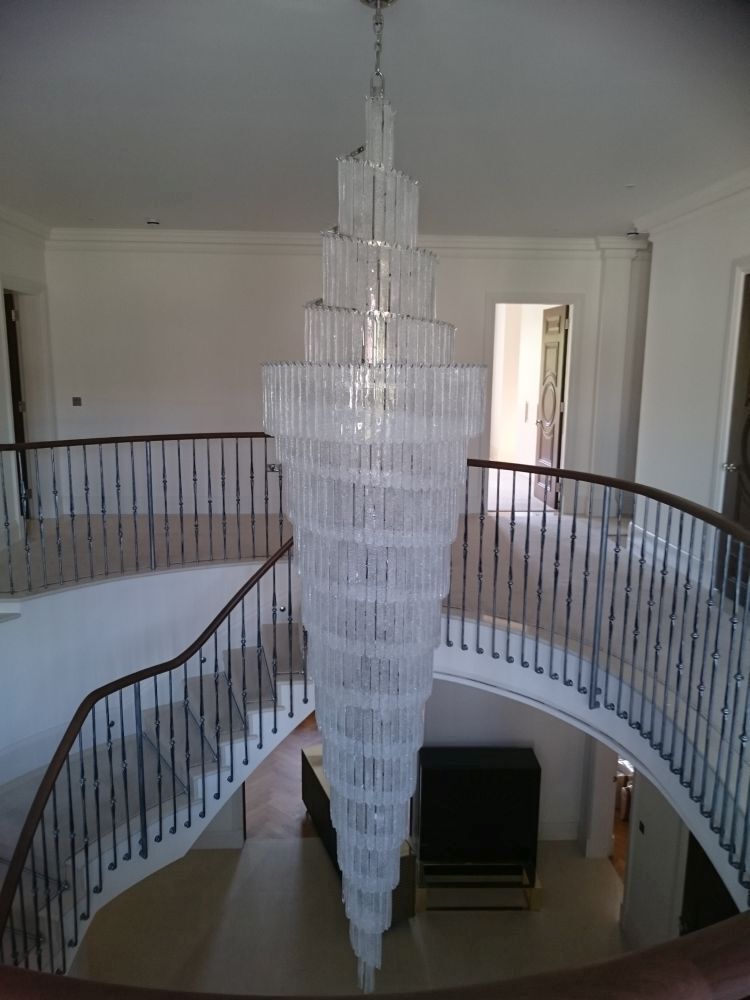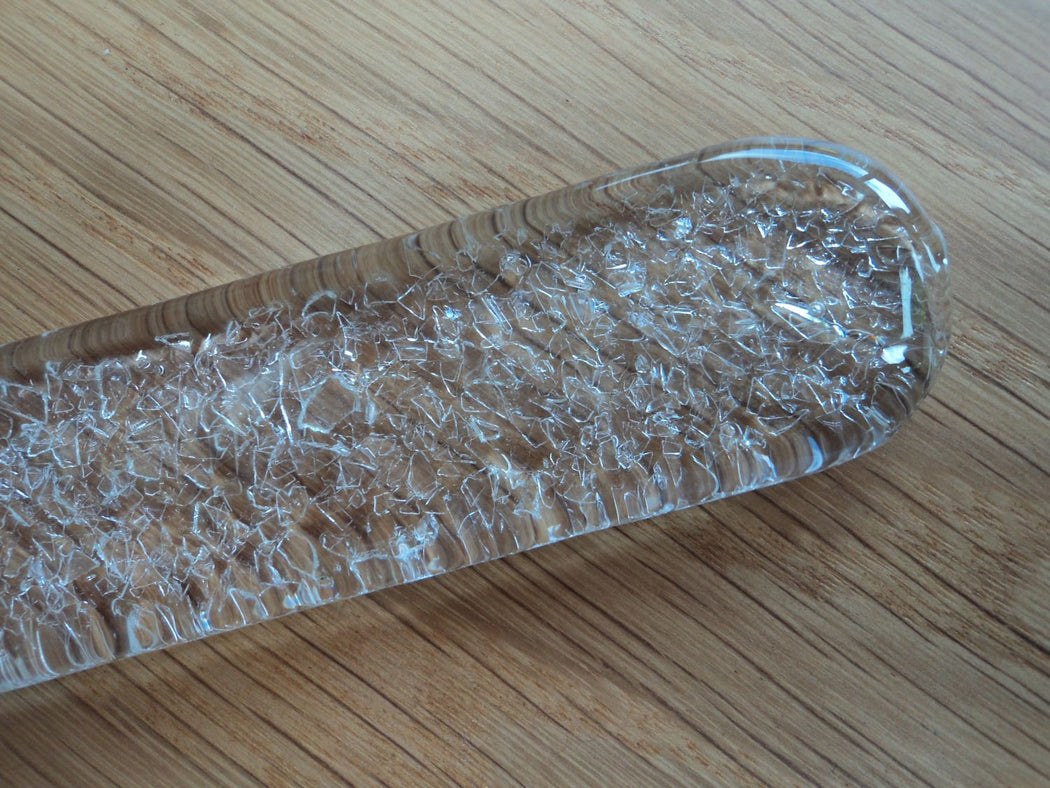 Sparkling piastra glass hallway chandelier in custom sizes [45603]
This is an amazing tall chandelier with a double-cone shape, made by hand from Murano piastra glass. The design and style have their roots firmly in the 1970s.

The technique for making piastra glass, however, dates back as far as the thirteenth century, and it's very labour intensive, as the molten glass is formed into the required shape by hand, using iron tools, and then left to cool. What you see here are many pieces of piastra glass, suspended from the frame, one by one. The glass you see here is shaped into lollipop-stick shapes. The front of the glass is clear, but what makes it special is the rear of the glass, which is encrusted with minuscule pieces of crushed glass, reflecting the light beautifully and making the whole chandelier sparkle. Please ask us for a glass sample.

This particular chandelier was commissioned recently by us for a client, and you are seeing it in their hallway. The parts were made in Italy, and flown over to us, and we sent our team to carry out the installation.
Please get in touch with us if you would like to know more.

Height: 350 cm

Diameter : 80 cm