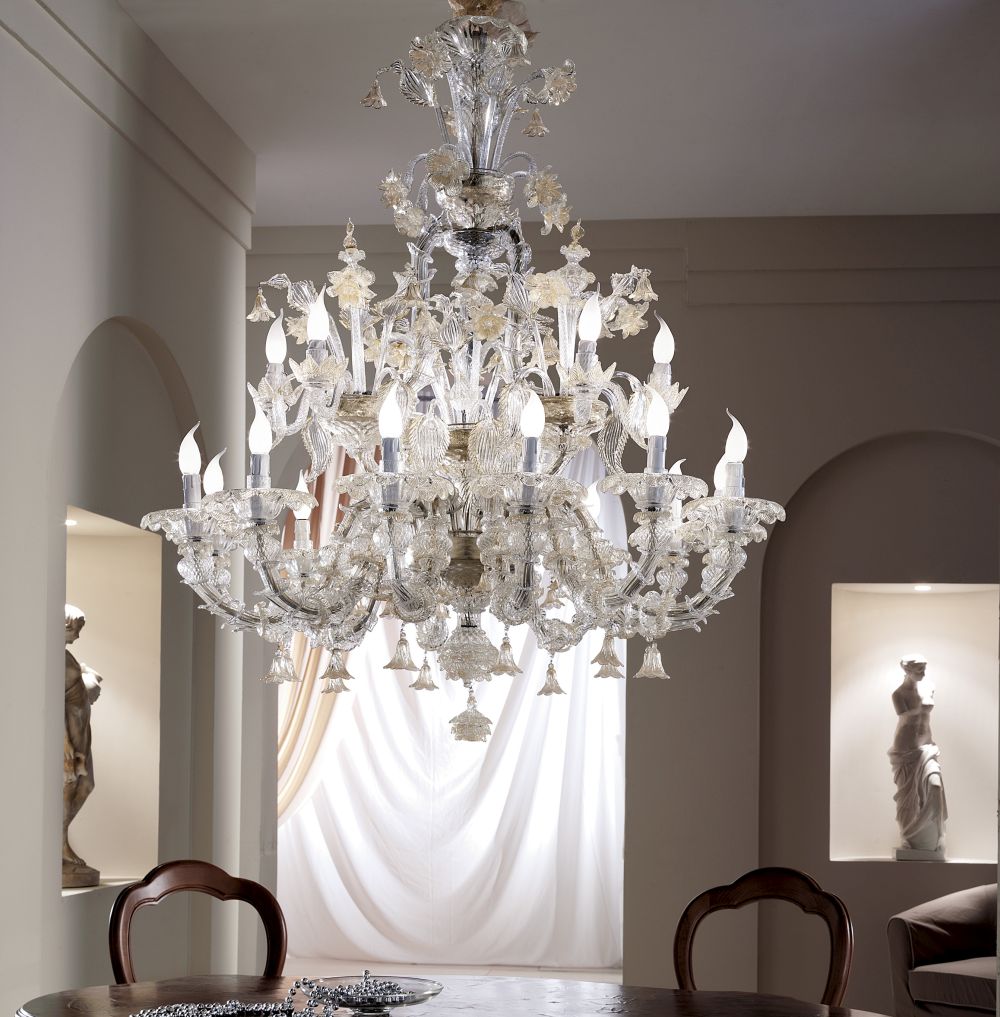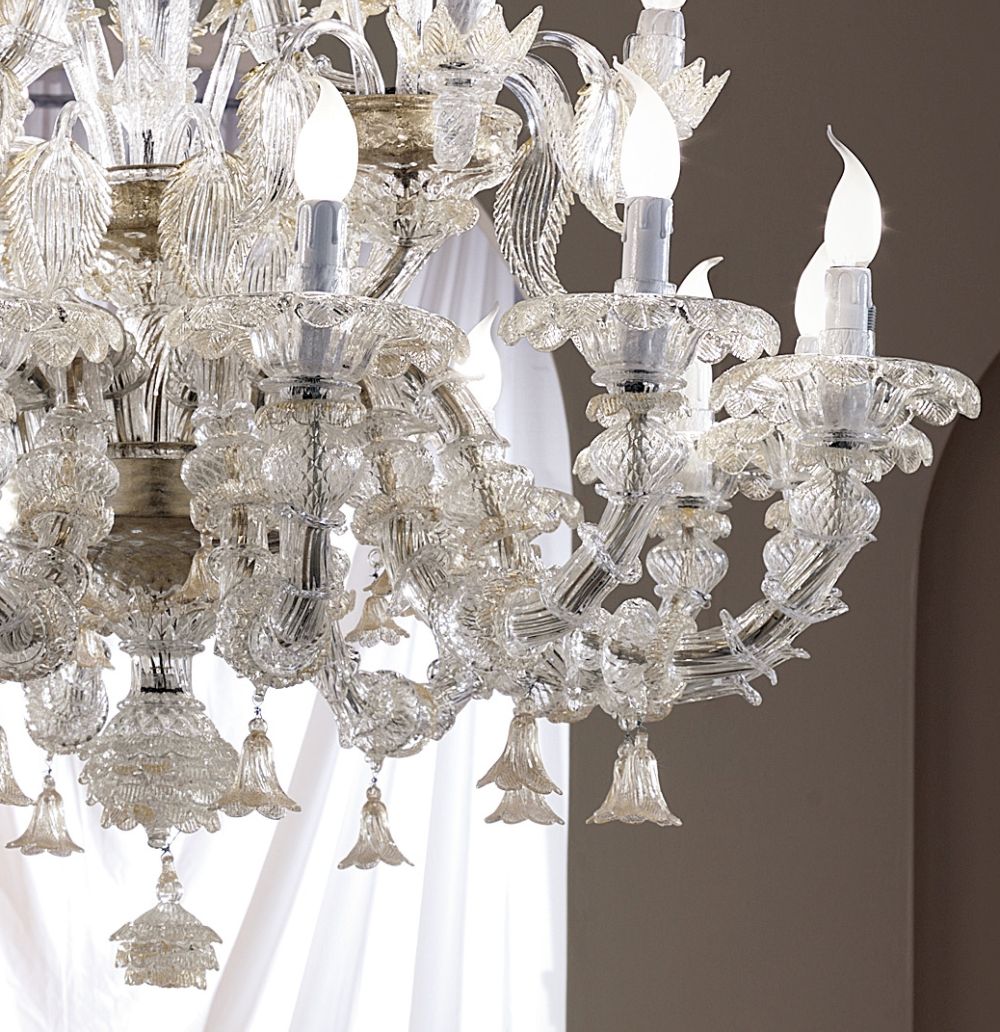 Spectacular large Venetian 18 light chandelier with Rezzonico arms [433879]
An enchantingly beautiful hand-blown Murano glass chandelier with eighteen lights on two tiers.
The small pieces of conjoined Murano glass which cover the metal arms make it easily identifiable as a Rezzonico chandelier.
During the 18th century, an era when ostentatious displays of wealth were the order of the day, a huge chandelier was commissioned for the Rezzonico palace in Venice, but it was in danger of breaking under its own weight.For the first time, a metal frame was made, and the arms were jacketed in these glass pieces. And so  the Rezzonico chandelier was born. 
This particular Rezzonico chandelier is made by a Venetian company which has a long tradition of producing wonderful chandeliers and other lighting, as well as mirrors and mirrored furniture.
Please contact us if you would like to know more, particularly about different colours.As all the chandeliers we order from their studio are made to order, it is not a problem to have a custom colour, although prices may vary, according to the price of the pigments used.
Dimensions :
Height: 41.5" / 115cm
Diameter: 41.4" / 115cm


Illumination : 18 x 40W  E12 bulbs