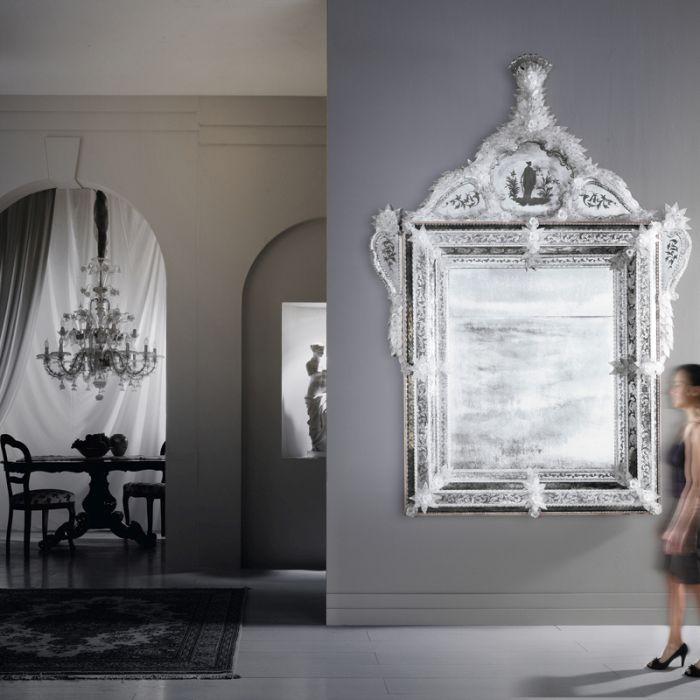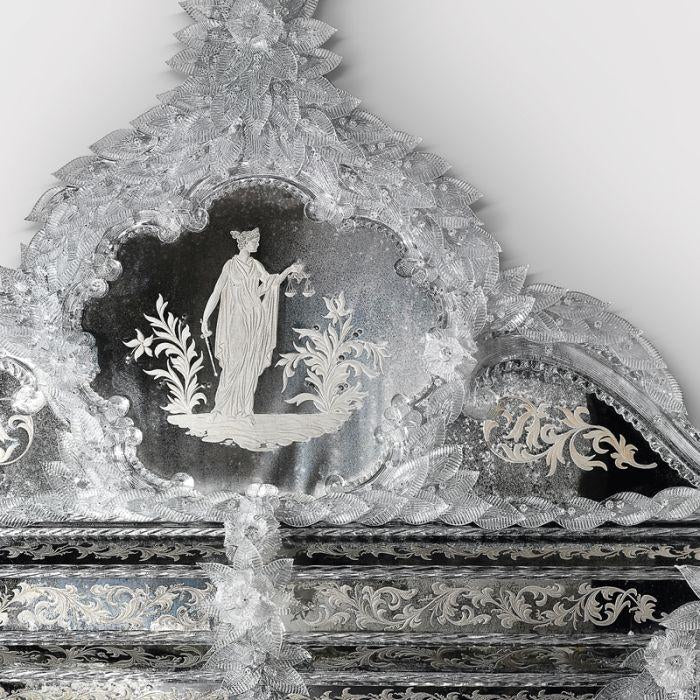 Very large baroque style Venetian mirror with Murano glass [91125105]
The Venetian glass-making history dates back to the 13th century, and since the 15th century, they have been making beautiful decorative mirrors.  In the 16th century, Marie de Medici was presented with a glorious jewel-encrusted mirror by Venetian glass-masters  which hangs in the Louvre today. 
Today, the Venetians are still the masters of their art. An authentic Venetian glass mirror is not only regarded as a thing of beauty, but as a symbol of status and luxury, and will hold its value for years and years to come. Copies, often called "Venetian-style" or "Venetian-inspired"), lack the craftsmanship and prestige of the genuine article. 
The dimensions of this incredible mirror are awe-inspiring.Engraved by hand in the traditional Venetian style, it has an antique finish, and sumptuous Murano glass decorations typical of baroque-inspired design. In keeping with its Venetian heritage, all the wooden parts of the frame are black. 
Width :
 177 cm 
Height :
 255 cm