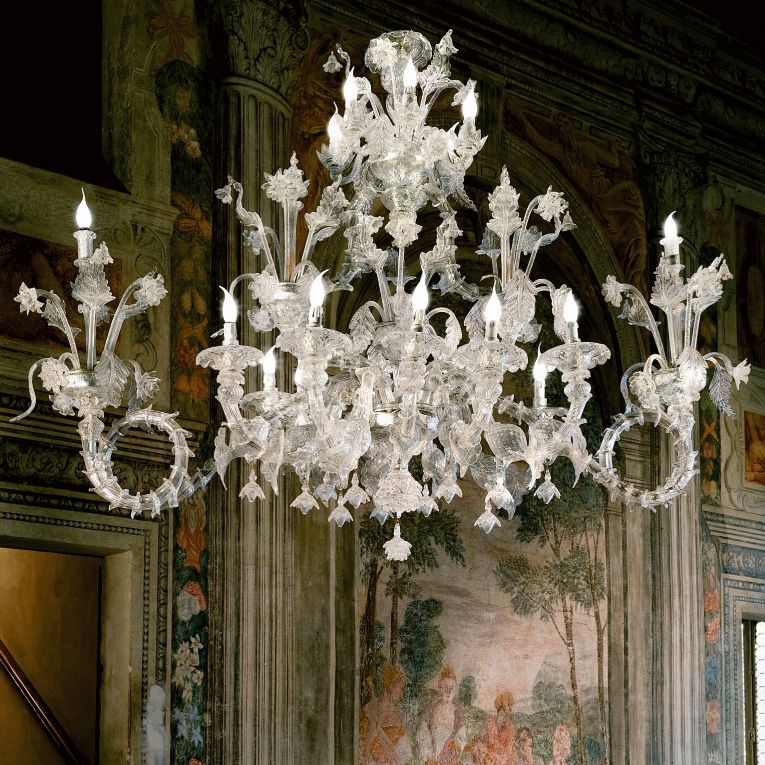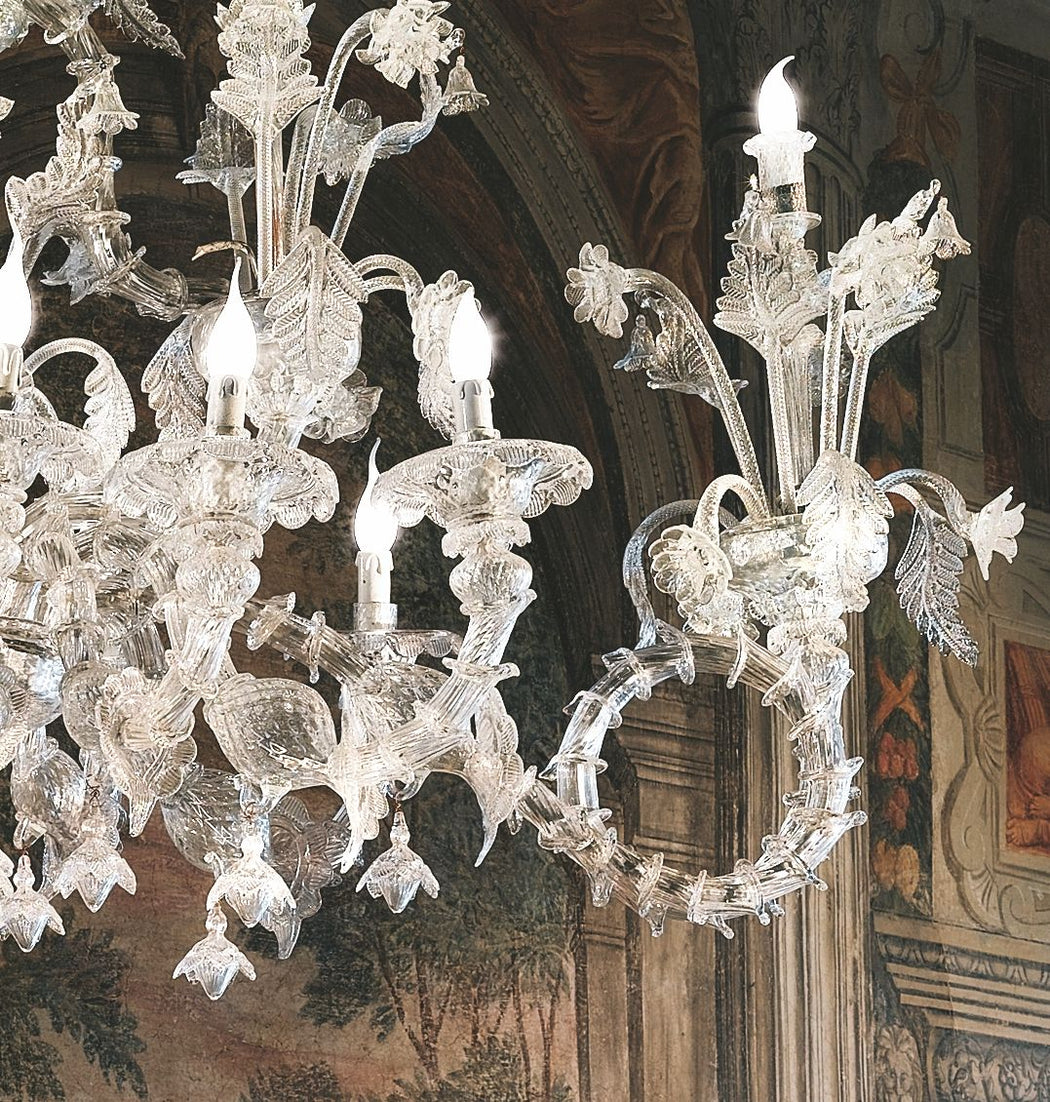 Very large Murano glass chandelier in the 18th century Rezzonico style [416114]
A spectacular oversized Murano glass chandelier with 18 lights on two tiers. 
Yes this is a very traditional chandelier design, but one of the Jimmy Choo stores in the UK has one just like it in gold hanging from their ceiling! Very ornate and decorative chandeliers like this do look stunning in a minimal, pared-back setting.

It's a beautiful example of the classic Rezzonico style. During the 18th century, Venice was the envy of the world. Its merchants had grown rich, thanks to the flourishing trade with the East. Ostentatious displays of wealth were the order of the day, with incredibly large chandeliers being built to scream their owners' wealth from the windows of their palazzi.  But they were breaking under their own weight. A solution was found in internal metal frames, jacketed with small pieces of conjoined glass. Thus the Rezzonico chandelier was born, named after the Rezzonico palace, which housed the largest. The style endures today. 

In true Venetian style, this amazing Murano glass chandelier is very generously proportioned. 

Diameter : 180 cm 

Height : 120 cm plus chain 

Depth : 90 cm 

Illumination : please ask us.