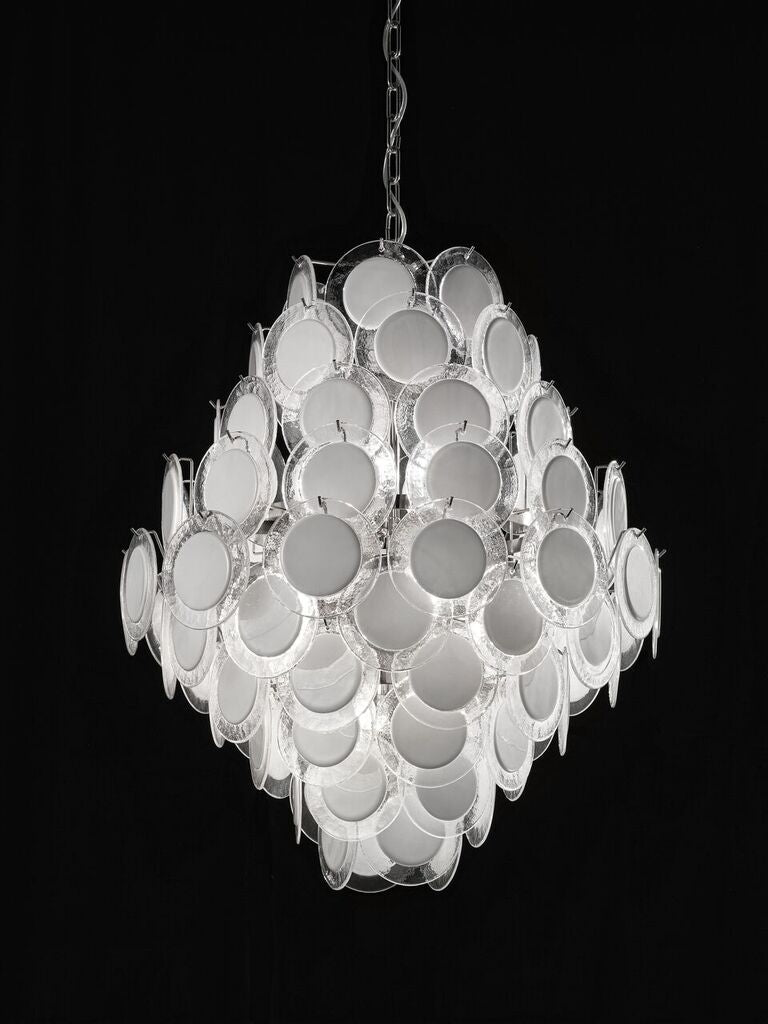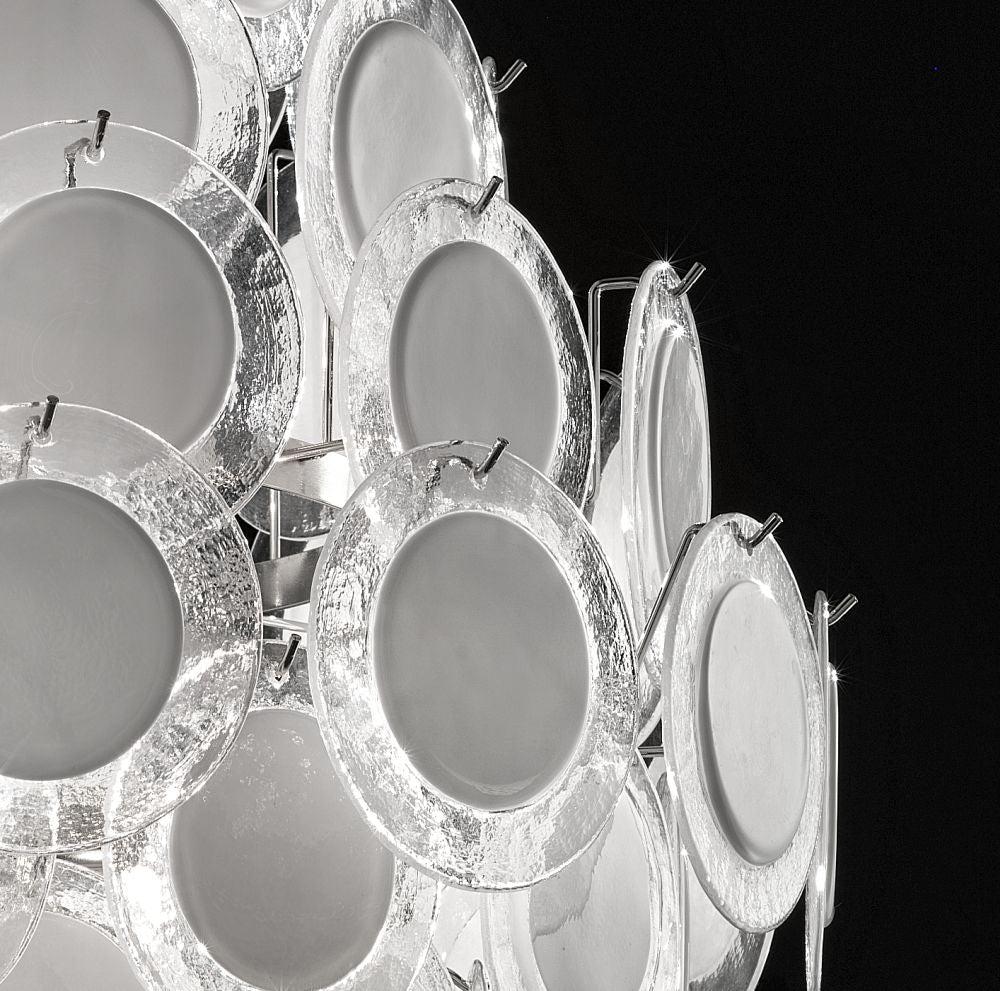 Vistosi-style Disc chandelier in custom colours and sizes [45624]
A fantastic modern day interpretation of the modernist mid-century Sputnik Disc chandelier, created originally by Angelo Mangiarotti for Vistosi.

The discs themselves are made from Murano glass and are attached to a chrome frame. The outer rim of each disc is clear, whereas the centre is almost opaque, adding depth and interest. You will see photos of originals on the left. These are hard to find and after all this time will be showing signs of wear and tear. However, we can offer you a fantastic new collection of Venetian mid-century lighting which includes the most popular mid-century designs.

We have quoted a price for the 60 centimetre diameter size in black or white, but as all the lights and chandeliers in this section are part of our own collection, you can order different custom sizes and custom colours.
If you would like to order this light as shown, please make your selections in the options boxes. You can either have a chrome frame or a 24 carat gold-plated frame.
For information about custom finishes, please get in touch with us.

Diameter : 60 cm

Height : 75 cm plus chain

Illumination : 10 x E26 bulbs