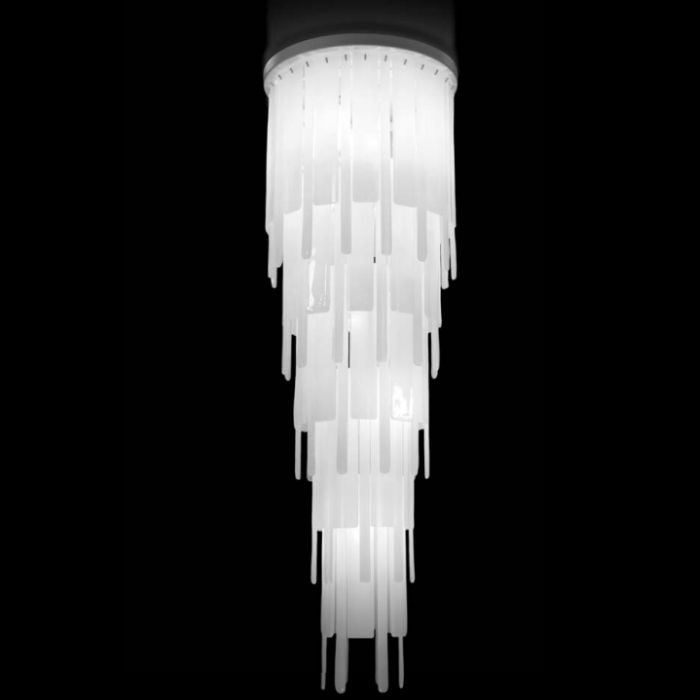 White piastra glass stairwell column chandelier in silk white [47400]
Enter a world of gracious living with this elegant slim column chandelier. 
Quietly sophisticated, it's made in Italy from piastra glass by a manufacturer who is justifiably proud of its reputation as a producer of high-quality, beautiful lights and chandeliers. 
The technique for creating piastra glass dates back to the 13th century. Molten glass is poured on to a large slab, and sprinkled with different substances to create a textured or coloured effect, before it cools sufficiently to be cut and shaped using iron tools. 
The price quoted here is for the white colour-way, softened with a creamy colour the Italians call silk. It comes with a circular white canopy, but it can also be made for you in gold or rose-gold and co-ordinating metal colours, as you can see in the photos on the left. 
Please get in touch with us if you would like either of these sizes, or would like to discuss a custom version. 
Height :
125 cm 
Width and depth :
 40 cm